Hey there, fellow Catz! The Steam Next Fest has started and ZpellCatz is part of it. Want to join the developer streaming sessions and/or win Legends of Pixelia Steam keys? There are two time slots:
Steam Next Fest Developer Streams
Slot #1: October 4, 18:00 CEST (9am PDT)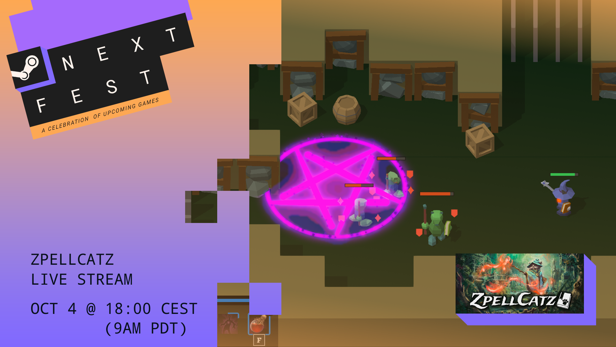 Slot #2: October 8, 10:00 CEST (1am PDT)
There's also a key giveaway for my last game (Legends of Pixelia) during the stream. Never played LoP? Now's your chance to win a free key!
You can join the developer streams by visiting the ZpellCatz Steam store page (https://store.steampowered.com/app/1447700/ZpellCatz/) at the mentioned times.
Kickstarter
The Kickstarter campaign for ZpellCatz is still running some more days. Check it out here: https://www.kickstarter.com/projects/sima/zpellcatz-magical-action-rpg-with-cats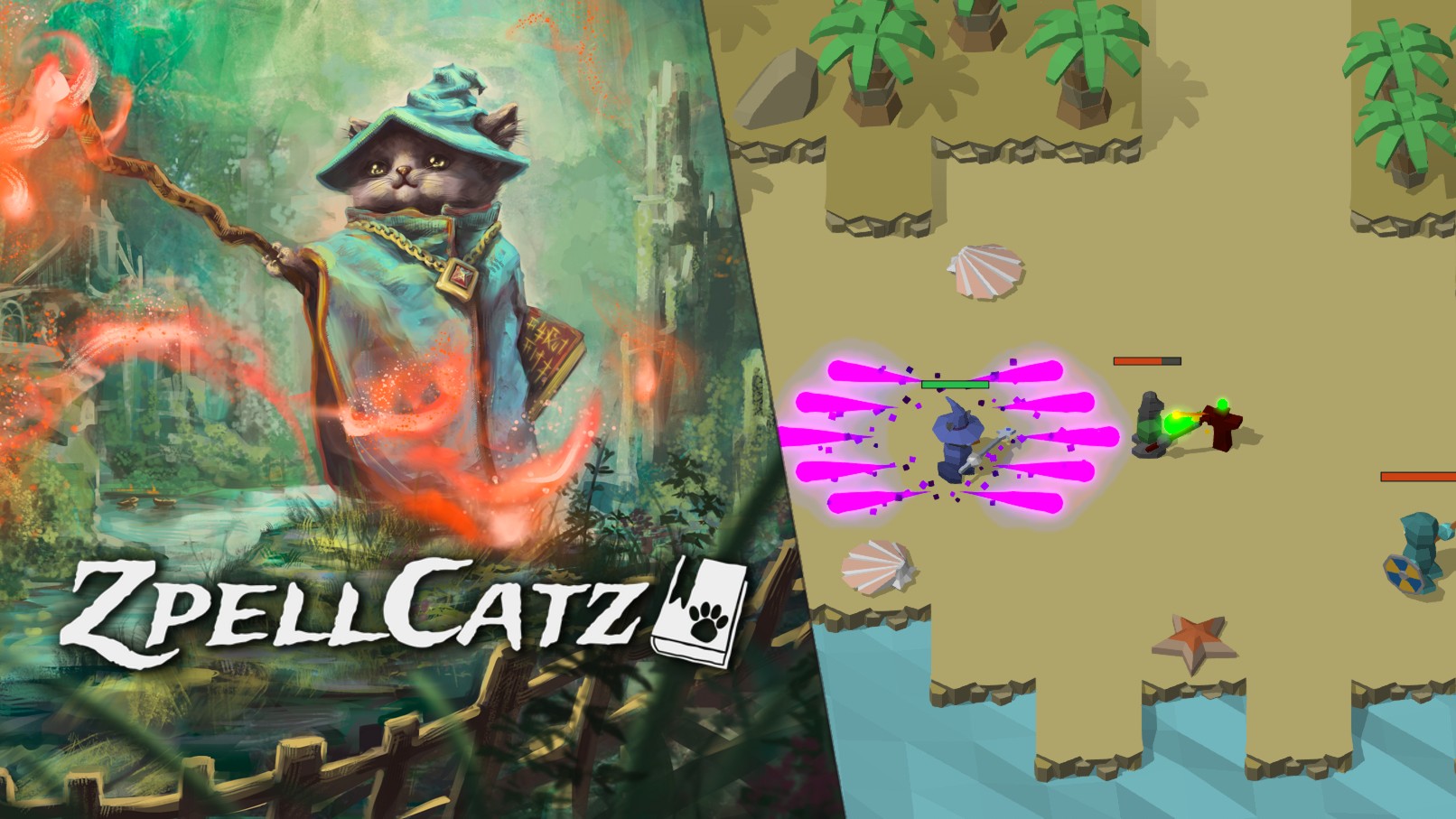 Stay up to Date
Never miss an update? Add the Atomic Feed (RSS like) to your feed reader:
https://www.simagames.com/feed.xml